Caucasian Kuba Shahnazarli Rug
Code: KUSHAH06
Size: 190x320cm
Size (ft): 6'2"x10'6"
Dyes: 100% natural dyes: madder, spurge / euphorbia, indigo
Materials: Handcarded and handspun wool for pile, wool warps and cotton wefts
Hand Woven in Azerbaijan
Design: Three sky blue and light red hexagon medallions are outlined in white against a indigo blue field holding pairs of ivory grape leaves, quadrupeds and small bird forms; in an ivory polychrome crab-rosette border between four flower-star and "S" motif minor borders. As most examples of this group the rug also include serrated lozenges above and below the main hexagons.
Contact us for more information about this rug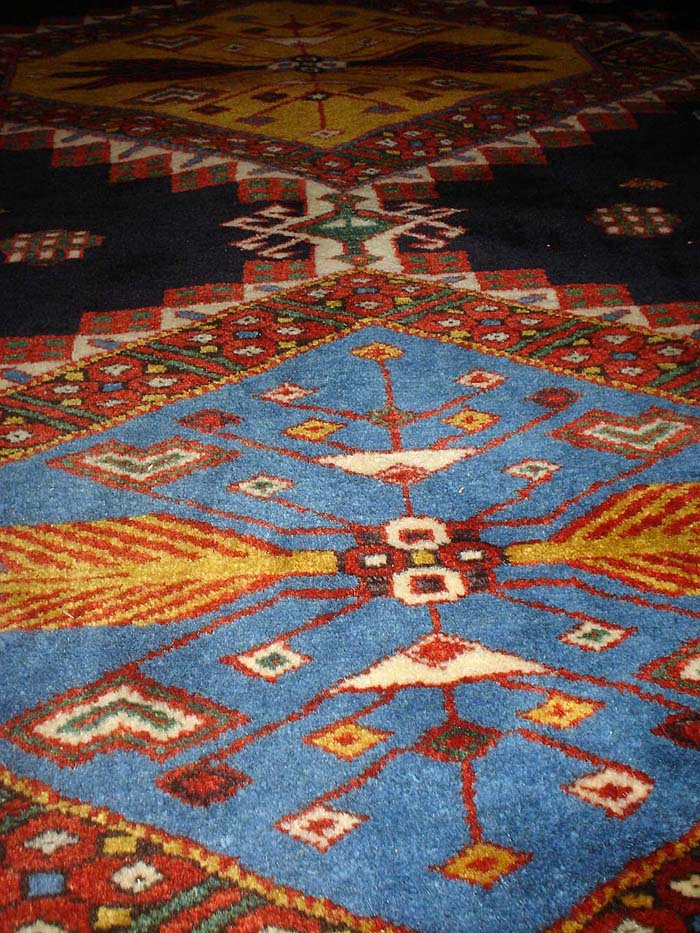 For more information about the above rug or to place an order please email vd@azerbaijanrugs.com (Baku, Azerbaijan) or ra@azerbaijanrugs.com (San Francisco Bay Area). We will get back to you within 24 hours or less.