Back to "Antique Rugs & Textiles" Main page
Antique Lori Pambak rug

Geography: Tiflis Governate, Borchaly Uyezd, work of Karapapakh Turkoman tribe

Code: LPBT01

Age: circa 1880

Size: 160x270cm

Size (ft): 5'3"x8'10"

Selvedge: new

Structure: wool pile, ivory wool warps and ivory wool wefts.

Knots: Gördes (Turkish, symmetrical)

Condition: Several reweaves and restorations on the borders, also the field has areas with reweavings and restorations, minor moth damage. The rug has spots with lower pile.

Design: The shaded brick-red field with polychrome hooked panels, hooked bars and various tribal motifs around two medallions each containing a large archaic shield-like green figures (of Central Asian origin) and a central hexagonal hooked medallion, in a broad ivory border of polychrome "birds-on-a-tree" motif.

Similar examples:


Peter Pap Collection
Rippon Boswell & Co. International Auctioneers of Rare Carpets & Textiles, 04. December 2010, sold for 4,880.00 €
Pinner Collection



This specific "birds-on-a-tree" motif border is extremely rare (if not unique) in Lori Pambak rugs.

The origin of the motif can be traced back to early Turkish rugs of 14-15th century.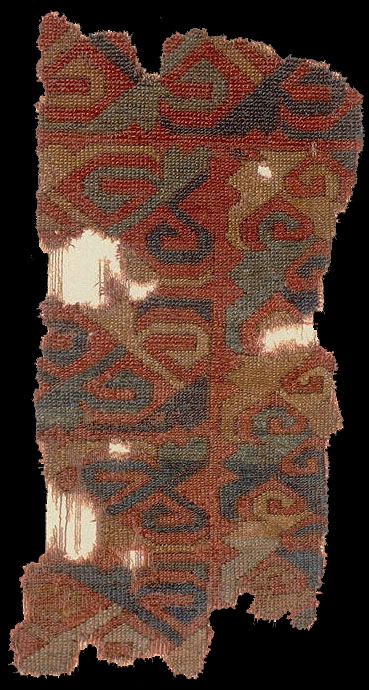 The Metropolitan Museum of Art, New York

Contact us for more information about this rug

Contact us for more information about this rug
For more information about the above rug or to place an order please email vd@azerbaijanrugs.com
We will get back to you within 24 hours or less.