Back to "Antique Rugs & Textiles" Main page
Antique Shirvan Medallion & Gubba (Dome) rug with eternal knot motifs

Code: SHMD03

Age: 1880-1890

Size: 140x315cm

Size (ft): 4'7"x10'4"

Structure: wool pile, wool warps (natural dark brown and ivory yarns twisted - "salt&pepper") and ivory wool wefts.

Knots: Gördes (Turkish, symmetrical)

Condition: Good condition. Slight wear and overall evenly good pile. Excellent old vibrant natural colors. The outer guard at the top end has been re-woven.

Design: The dark indigo field with polychrome eternal knots, rams horns and various floral motifs around four stepped and checkered lozenge medallions with stylised bold serrated pendants, each containing multiple hooked lozenges, in an ivory ground cross shaped flower design main border between flower-head and meander minor borders. There are only a few known examples with this specific type of main border.

The serrated/saw-edged medallions/pendants (gubba) have been related by some authors to ancient Egyptian and Persian Royal insignia.



Contact us for more information about this rug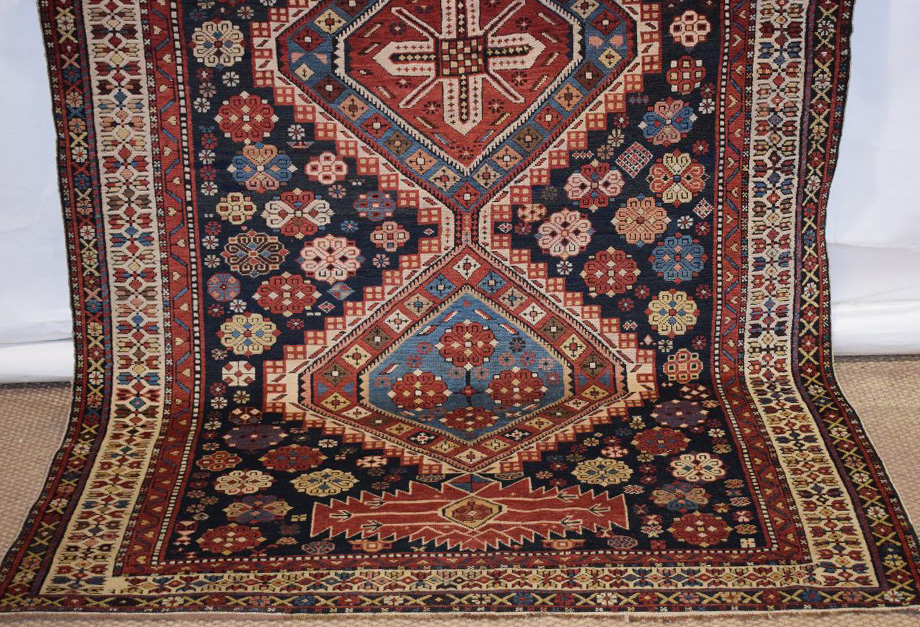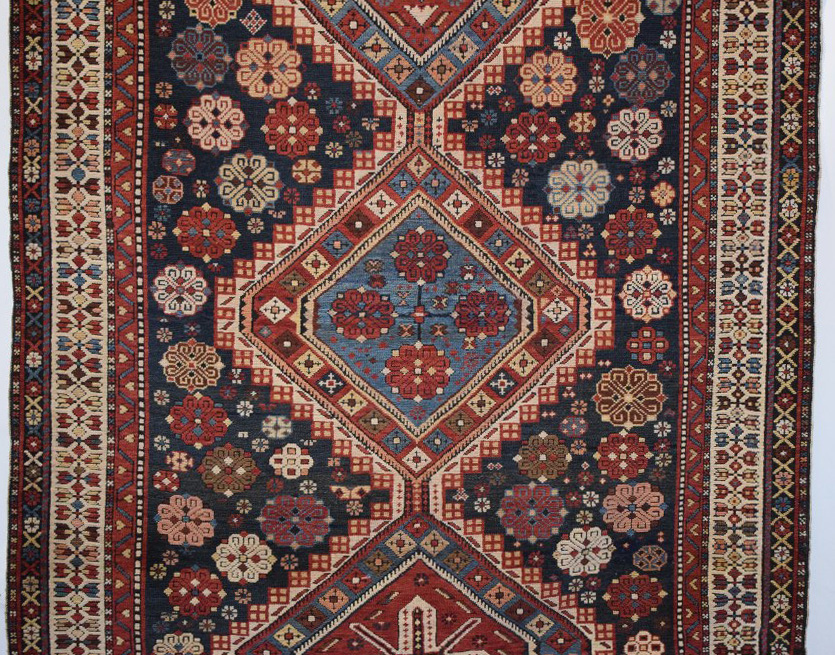 Contact us for more information about this rug
For more information about the above rug or to place an order please email vd@azerbaijanrugs.com
We will get back to you within 24 hours or less.