Back to "Antique Rugs & Textiles" Main page
Antique Kuba rug with star medallions (so called "Lesghi Star" design)

Code: KUZEY2302

Age: 1870s

Size: 105x260cm

Size (ft): 3'5"x8'5"

Structure: wool pile, ivory wool warps and dark brown wool wefts.

Knots: Gördes (Turkish, symmetrical)

Description: The shaded medium light blue field with some geometrical figures (stars, flower heads, diamonds etc) around seven stylised star medallions, in an ivory border of stylised crab (harshang) or grape leaf motif main border between triangular meander & flowerhead motif minor borders and outer barber-pole stripes.

Inscriptions: "4219" - should be read as 1294, which corresponds to 1877 AD.

Kuba rugs with medium light blue friends are extremely rare and sought after. A Zeyve rug in a medium blue field was sold at Sotheby's 19 May 2011 (lot 58) for $80 500.

Very good condition, good pile, two very small old repairs, natural colors.


Contact us for more information about this rug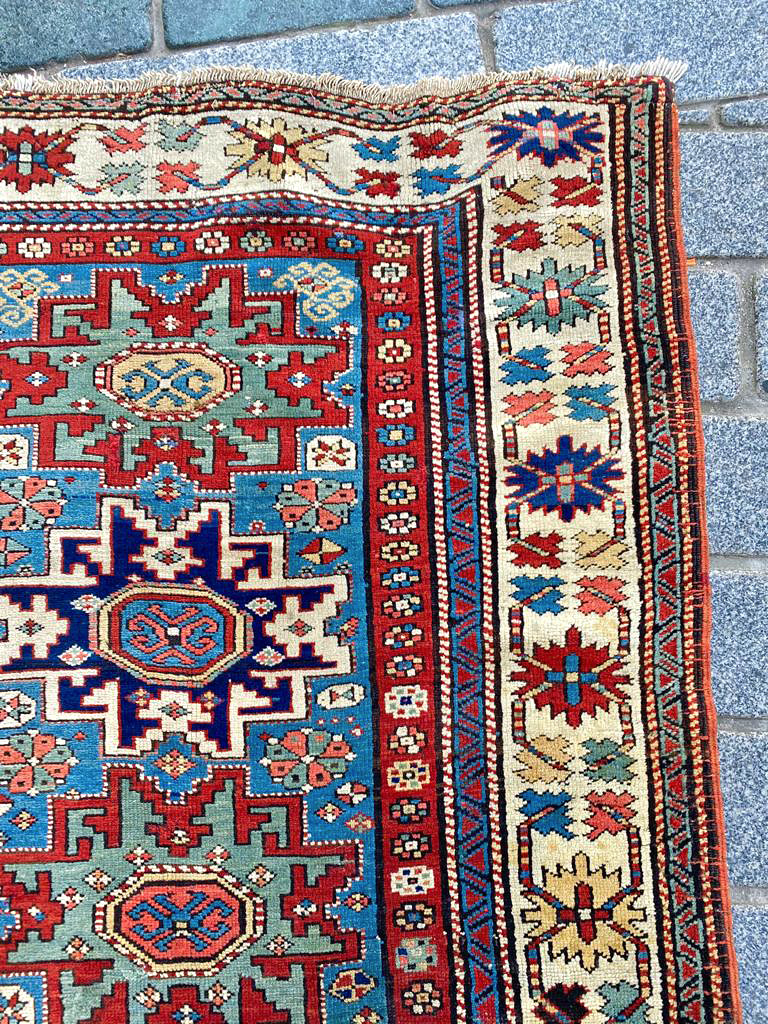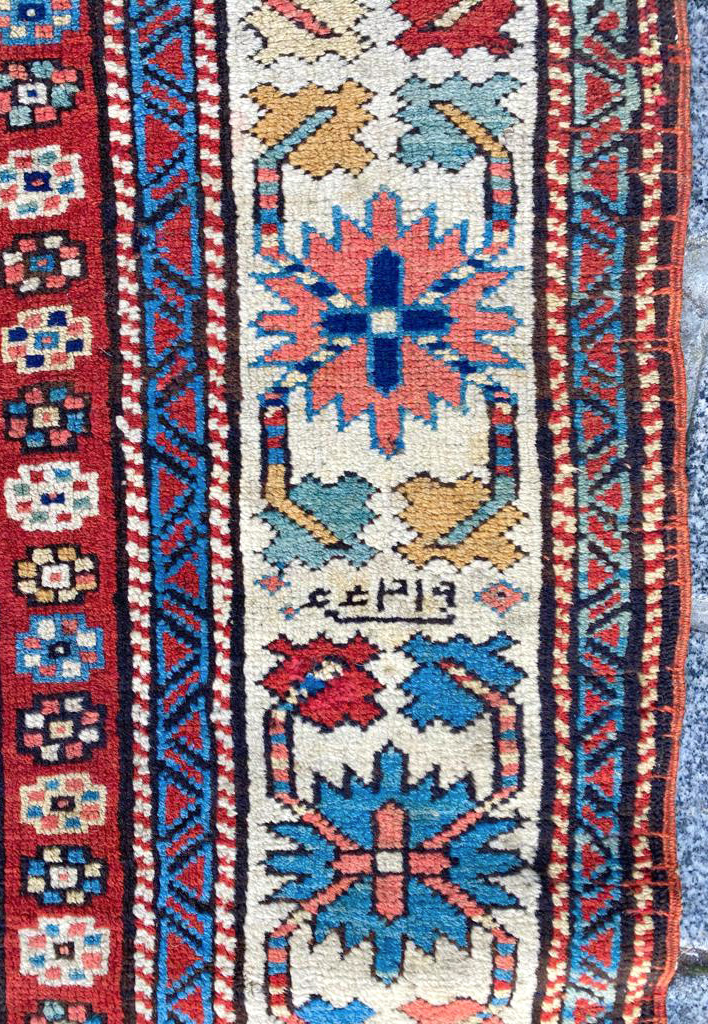 Contact us for more information about this rug
For more information about the above rug or to place an order please email vd@azerbaijanrugs.com
We will get back to you within 24 hours or less.