back to "Mamluk textiles" main page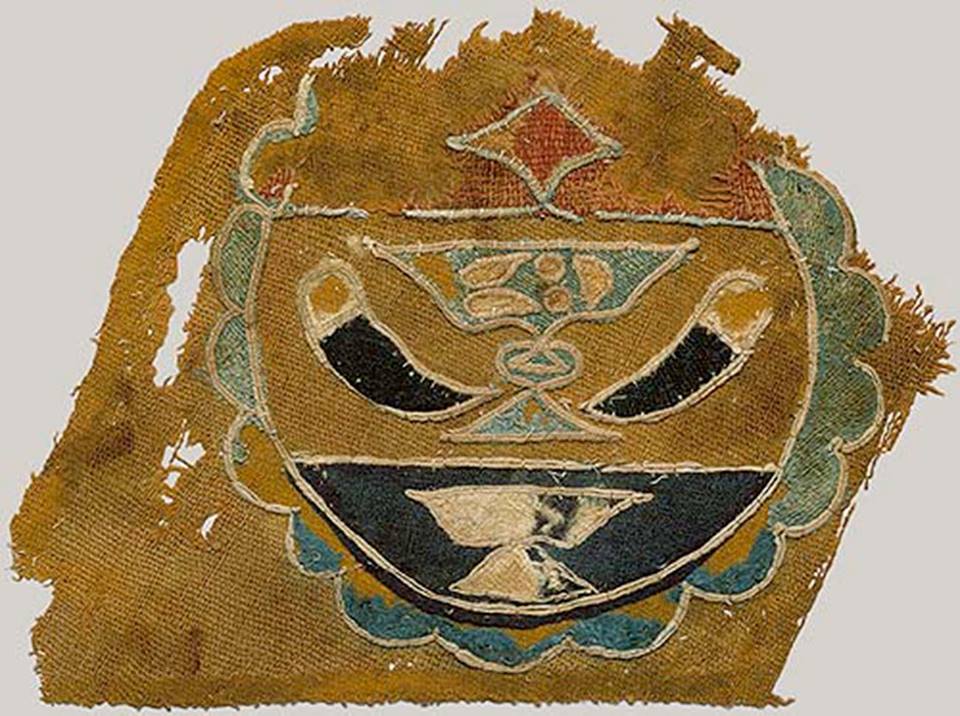 Date: 15th century
Geography: Egypt
Culture: Islamic
Medium: Wool; appliqued and embroidered
Dimensions: H. 9 in. (22.9 cm) W. 12 in. (30.5 cm)
Credit Line: Rogers Fund, 1972 Accession Number: 1972.120.3
The Metropolitan Museum of Art, New York

Description
The Mamluks developed a system of emblems or blazons to signify the role of courtiers serving under each sultan. This emblem dates to the reign of Sultan al-Ashraf Qaitbey (r. 1468–96) or of one of his successors, and is likely a fragment from an article of clothing or a piece of furniture. Numerous Venetian Renaissance paintings, including The Reception of the Venetian Ambassadors in Damascus, incorporate strikingly similar Mamluk emblems in their compositions.
---