Back to "Antique Rugs & Textiles" Main page

Antique Serab rug in a camel ground

Code: SRB02

Age: circa 1900

Size: 120x305cm

Size (ft): 4'0"x10'0"

Structure: wool on wool.

Knots: Gördes (Turkish, symmetrical)

Condition: full pile, good natural colors, very good condition

Design: A camel ground antique Sarab with wondefully vitalizing overall ivory tree motifs around a single diamond medallion and three palmettes.

Overall broken latticed tree motif creating a visual contrast against the camel field, is rare and usually a sign of an older age.

3 borders: The outer open border contains various tree, shrub and tribal motifs. The soft red ground trefoil motif border encircles the ivory ground stylised vegetal form border.

The rug has maintained in virtually full-pile condition. It was woven in the village of Serab, located in the Sabalan mountain range near Heriz in Iranian Azerbaijan.

Contact us for more information about this rug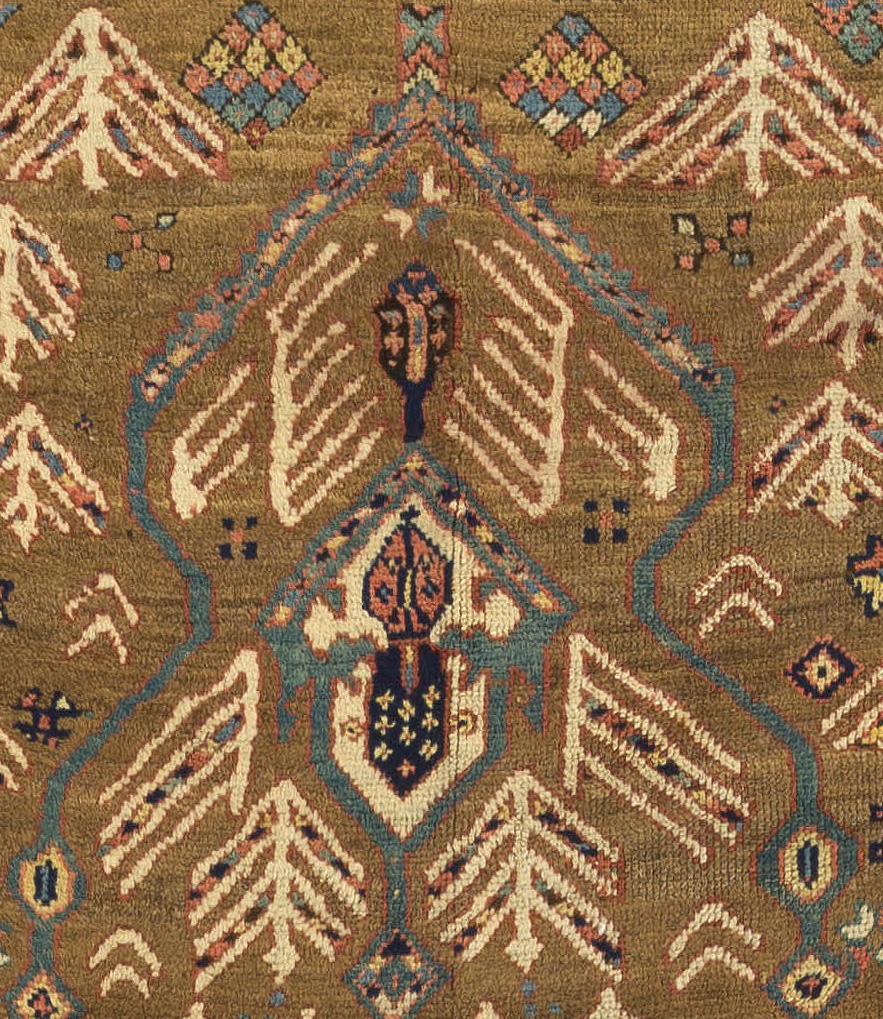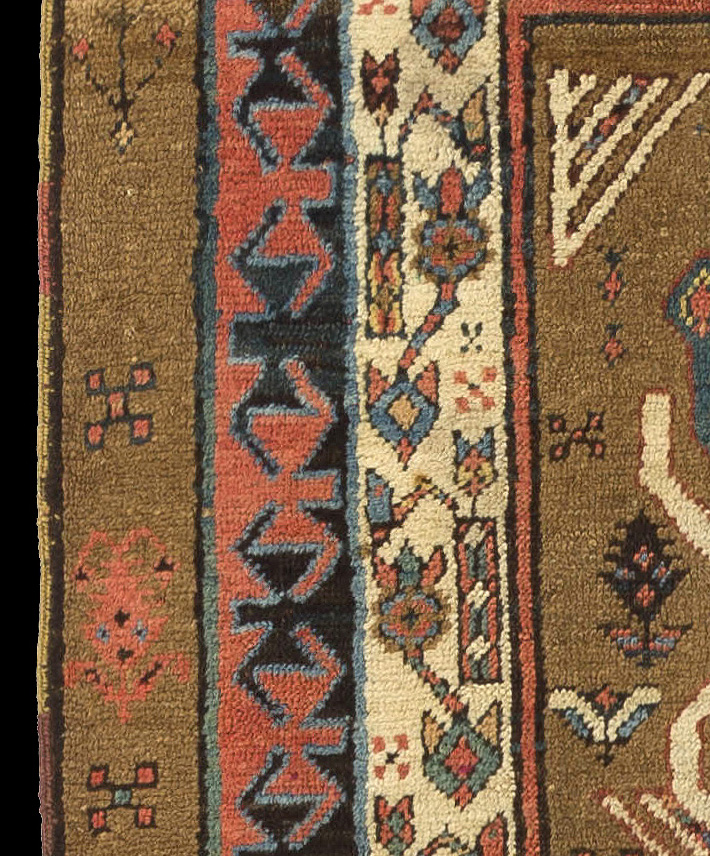 Contact us for more information about this rug
For more information about the above rug or to place an order please email vd@azerbaijanrugs.com
We will get back to you within 24 hours or less.