Back to "Antique Rugs & Textiles" Main page
Antique Kazak kilim with hooked motifs

Code: KZKL01J

Age: circa 1890

Size: 160x240

Size (ft): 5'3"x8'0"

Structure: wool on wool, flatweave, produced by interweaving the warp and weft yarns

Description: This antique kilim with still vibrant pure natural colors is the weaving of semi-nomadic Kazak weavers of the north west part of Azerbaijan. The colorful latchhook-like motif derives from the early "birds/animal & tree" design and has its Central Asian nomadic steppe culture roots. Here two stylized bird figures face to each other. "Storia del kilim Anatolico" by Dario Valcarenghi depicts an early Anatolian kilim with an indentical hooked motifs (plate no 100, page 154).




Madder red, variegated green, aubergine - natural contrasting colors can be seen in Kazak kilims of pre-commercial period. A sophisticated use of ivory complements the consummate sense of contrast.

Antique Kazak kilims with this specific type of hooked motifs (turned inward) are extremely rare.

Provenance: formerly Peter Davies Collection https://imby.com/germantown/article/a-life-well-lived/

Contact us for more information about this rug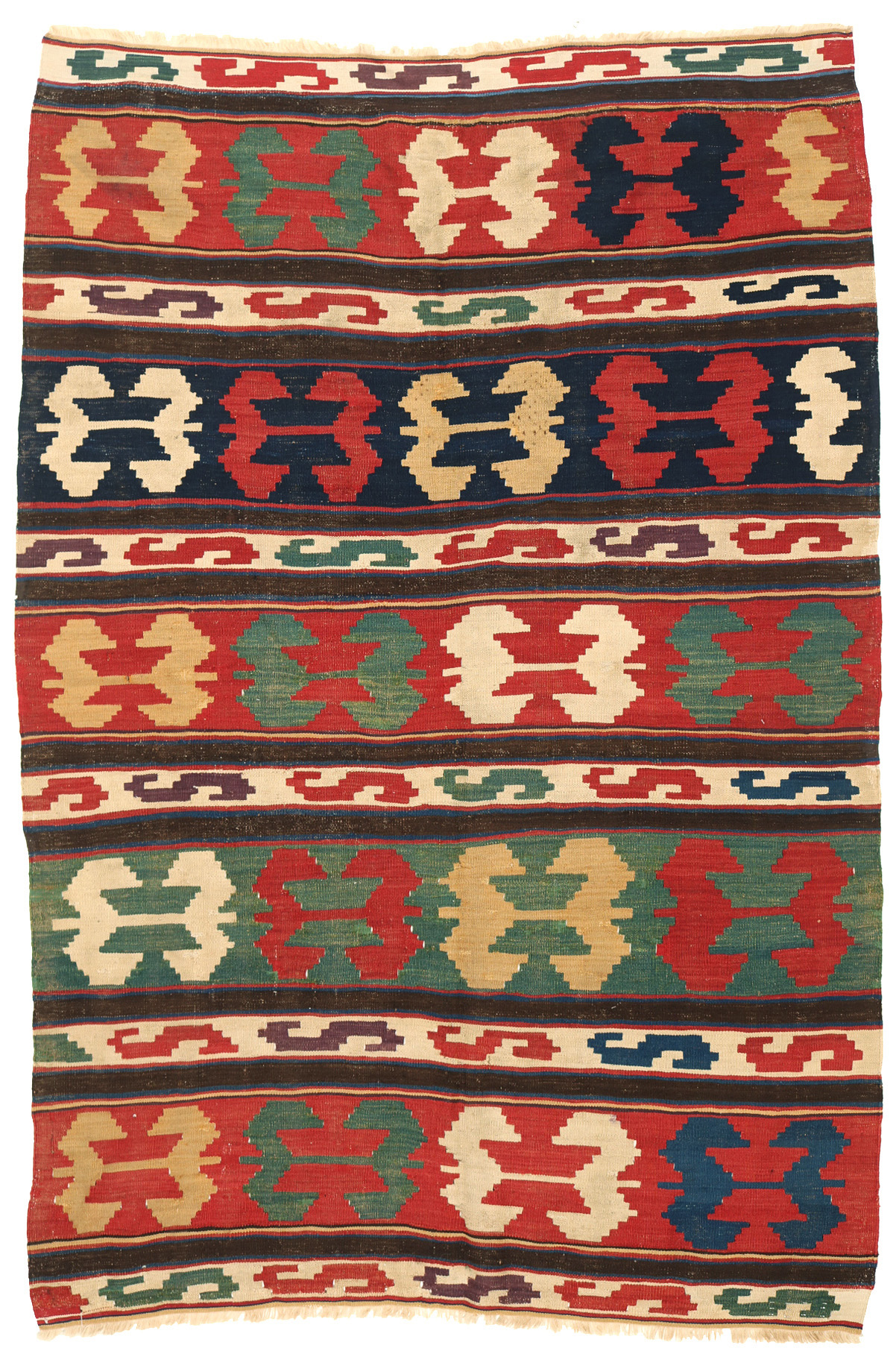 Contact us for more information about this rug
For more information about the above rug or to place an order please email vd@azerbaijanrugs.com
We will get back to you within 24 hours or less.