The brick-red ground with scattered minor motifs and a traditional golden-yellow arabesque vine lattice around two shaded blue stylised panels of similar design, in a shaded medium blue border with angular flowerheads and flowering vine, outer golden yellow vine meander stripes, areas of repiling
The rug was formerly in Heinz Planner's collection (Austria), kept in Schloss Gösting (Castle), Graz.
In 1992, it was sold at Finarte, Milan for $46 000 (31 March 1992, lot 167).
In 2000, the rug was sold at Christie's London for $85 188 (12 October 2000, lot 100).
There is only one other known example with this design which belonged to Wilhelm von Bode (see Wilhelm von Bode, Ernst Kühnel: Vorderasiatische Knüpfteppiche, figure 17 or Erdmann, "Seven Hundred Years.." figure 58).
The rug is currently in Crab Tree Farm (John Bryans), near Chicago.
---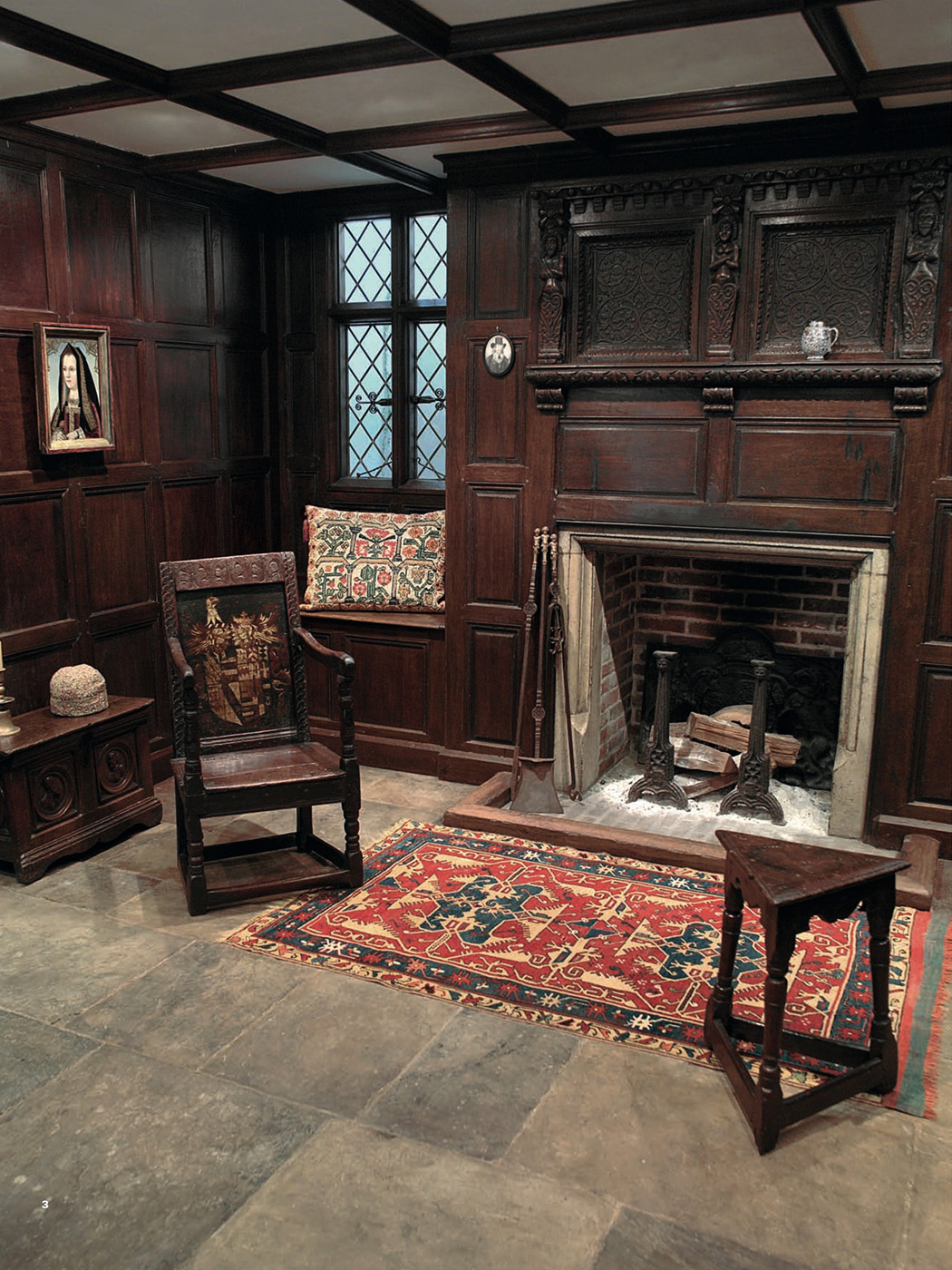 English period room setting in Crab Tree Farm. Published in Hali Magazine 2012 n172

Hali Notes: